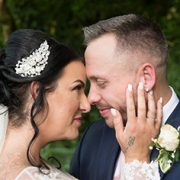 Zdzislaw Zee Boryczewski what can I say What an amazing man you are!
Never thought I'd actually look at photos of myself and actually like them!!!
You have captured every special moment that will be in our hearts forever-honestly I'm over the moon with them you are absolutely brilliant at your job!!
I will highly recommend you!!
Thank you so much !!!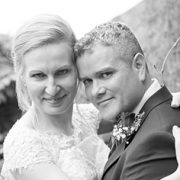 We booked Zee to take the wedding photos on the recommendation of our friends, and we were very happy with the photos. A series of excellent photos were taken of the day that really captured the happy mood of our family and guests, and it was a pleasure to see them.
A very professional photographer that I would happily recommend to anyone.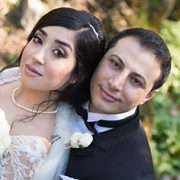 Would like to say a massive Thank you, Thank-you, thank-you, for being the best photographer in the world.
As soon as we saw your work and met you, we knew you were the only man for the job and we certainly were not disappointed.
Our photos are fabulous, we are going to share them all over the world with our families 😉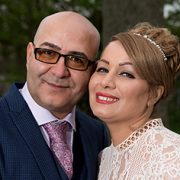 We really pleased and impressed with our wedding photos , Zee made our wedding special and leave stunning memories for us, hope to see Zee for different occasions in future.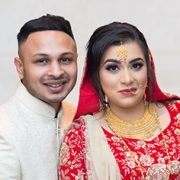 Zee thank u so much for my wedding photographs. Your enthusiasm and professionalism was beyond what I expected, even my guests noticed how good you were! I'll be recommending you in the future.
Thank you zee the photos was amazing, it was so lovely to see them been done in black and White and color, your such an amazing photographer, and your price was amazing, your a very nice lovely pure gentleman, I will be and would recommend you and your business to everyone and everybody, thank you once again, we appreciate all what you done for us everything was with extremely high quality and standards we look forward to having you do more photography again soon from Darren and Karen Angel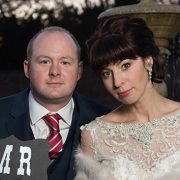 Thank u for such amazing wedding photos! Zee is very professional and thorough in his work. He is very friendly ! We would haply recommend him to anyone else! Joanna & Owen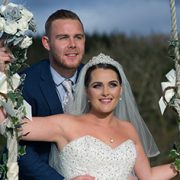 Zee was absolutely fantastic on our wedding day you can see the passion he has for photography is incredible. He didn't stop on our wedding day and got our photos done so quick after. I can't thank zee enough our photos are absolutely incredible. Thanks zee!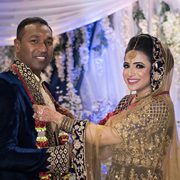 Zee Photographer …has a very good and professional service and we are delighted that he has captured the most beautiful moment of our life for us to keep in our memories. We have worked with Zee before and was always very happy to have him to work with us again. The photos were amazing and very well presented. Thank you Zee once again for your hard work
…look forward to working with you again in future..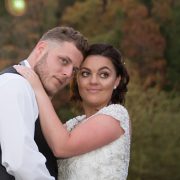 Zdzislaw Zee Boryczewski I can't thank you enough for all your hard work & our beautiful wedding photos, you really are truly talented & your work is a fine piece of art. You have captured so many beautiful photos that we can look back on & treasure those beautiful memories. You have been a pleasure to deal with & we have also gained a true friend in you.
Our photos, album & canvas all tell a beautiful story of our wedding day & they are all very bespoke, professional & very high quality, you can certainly see all the time, materials & hard work that have gone into them. You are certainly better than what you say you are & you should be very proud in what you do & create.
Thank you so much again for professional service & we highly recommend you.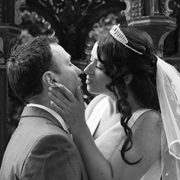 Zee, once again you have proved that you're the best. Thank You again.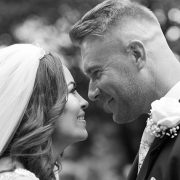 If your looking for a professional photographer look no further, I highly recommend the amazing Zdzislaw Zee Boryczewski, We were blown away by the amazing and beautiful photos you have taken of our special day.
The photos are breathtaking and we can't believe how you have managed to capture such amazing memories which we would never have got to see
If it wasn't for you, you worked so hard and professional to capture every single bit of detail, the slideshow of our photos were organised so professionally it is like watching a video of our whole day, We cannot thank you enough zee, your the best!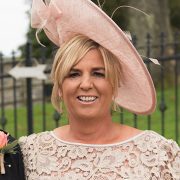 Zee is amazing photographer I got to see my daughter's Zoey Thompson and son in law,s Alan Thompson wedding photos yesterday and they are truly amazing I did have a cry they are that perfect in every possible way. Zdzislaw Zee Boryczewski you need to be very proud of your work because you are a perfectionist I thank you from the bottom of my heart and I will always highly recommend you thank you once again 
x
Zee was very organised, friendly and full of energy, our guests loved him, his humour and passion.
We love the photos, so many special moments that were captured so perfectly .
Zee always made us feel comfortable and kept us laughing.Thank you so much Zee, you are very talented. from Adam and Zenia.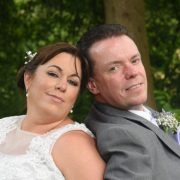 Thank you so much for sharing our special day with us.
We are blown away by the amazing and beautiful photos you have taken of our day.
The photos are breathtaking and we can't believe how you have managed to get such fantastic shots.
You truly are amazing and you have such an eye to capture the many emotions that we had throughout the day by us and our guests, moments that we can now cherish forever. We cannot thank you enough.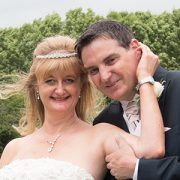 Thank you, Zee for being so brilliant! We are overwhelmed with our wedding photos, we are able to relive our day all over again… Amazing, fantastic… Will recommend to everyone!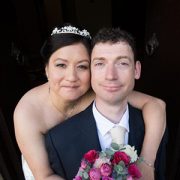 Now we have not just some but lots of very special photos of our very special day – lots of thanks to Zee who worked hard to get a wide variety of photos of our guests and us which are both artistic and which capture the memories of the day and characters of the people so well. There are so many great shots it'll be hard to choose a selection to frame!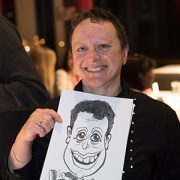 How can I best describe how brilliantly Zee captures the moment? He is amazing – a true artist!
Whatever occasion you need documented, I'm 100% certain, based upon my own experience, that you will be utterly thrilled with the portfolio that he will provide, of your special day or night. Without doubt!
Zee recently attended my 60th birthday banquet at the Classroom Restaurant in Cardiff, to take photographs of the event. There were 96 guests and I wanted to remember the evening well, as it was a milestone occasion for me.
He worked energetically all night but without being obtrusive. I hardly knew he was there, except to catch a glimpse of his lovely smile every now and then.When the photos were ready, I visited his office to view them and I'm not ashamed to say that they were so good, the tears ran down my face. I felt so joyful!
Zee has a completely different way of looking at things, and as a consequence, the images are alive and exciting. The quality and clarity of the photography is breathtaking. I am still looking at the pictures on a day to day basis, and finding different things in them that I didn't see before. He has captured a range of emotions and I'm so grateful for this astonishing souvenir of a fabulous night.
I won't mention prices, but let's just say that you will be pleasantly surprised at the cost of hiring this incredible man and his cameras!
Please do not hesitate to ask him to come to your event, to take photos for you. He is jaw-droppingly talented! And a really nice chap, as well!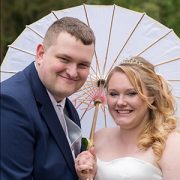 We was passed Zee's information on by a friend, and we will be doing the same. His eye for taking a special photo is second to none. But the best point is his personal level. It's rare to find some one this day and age who is a lovely person, extremely good at what they do and not let it go to their heads. We've been to many a wedding fayres and they all have a sort of arrogance to them. And Zee is not like this. He makes you feel calm. Thought the day aswell. He is a real pro. Thank you for the brilliant photos to remember the great day. 10/10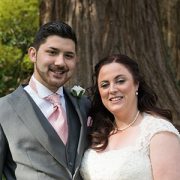 Zee has such an wonderful talent for capturing moments which is exactly what we wanted on our wedding day. It's not the posed photos that remind you how great your day was, it's the natural fun and enjoyment that is important. Zee's ability not to miss a moment is fantastic,
and his passion comes across in the photos. We could not recommend  Zee more. Thank you xxx
Thank you so much for our photos zee. We love them
Rachael, Scott, Kealie and bump x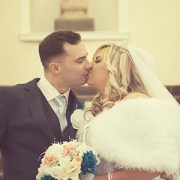 Thank you so much for doing such a great job on our wedding photo's, you are simply amazing and would highly recommend you to anyone.
Worth every penny! Cannot thank you enough!
An absolutely amazing photographer!
Zee photographed my daughter's wedding over 2 days. The pictures tell a wonderful and memorable story of the day. Definitely on my list for future weddings. Keep up the great capturing Zee!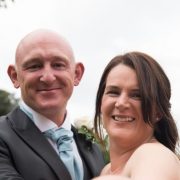 Value for money very professional nothing was a problem nothing but good words to say about this photograph absolutely brilliant would recommend 1000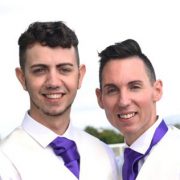 Extremely professional, easy to work with. Great value, captured the imagination of our special day, I would recommend
Zee for all special occasions.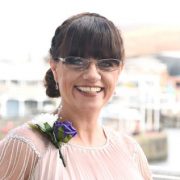 I would happily recommend zee to be the photographer for my family and friends special occasions,,, you worked really hard at my son's and his husbands wedding and captured the natural beauty of the day…I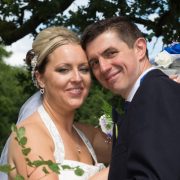 Amazing photographs and a brilliant slideshow dvd of our wedding that brought a tear to our eyes in places. Zee captured everything that day and more. He made everyone feel relaxed and added a lot of fun into the photography side of things that everyone enjoyed and it showed in the photographs. I can't praise him enough for everything he did for us. Very hard working and the ultimate professional. I would hire Zee again without a doubt.
Highly recommended!!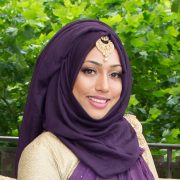 I booked Zee for my brother and sister-in-laws wedding… All I can say is that he is the best photographer by far. He made all my family members feel comfortable and we all loved his work. He was very professional throughout. We couldn't praise him enough. It's not easy to photograph an Asian wedding as it gets really hectic but Zee did an amazing job and captured all the special moments. I would 100% recommend him to others. Thank you for everything.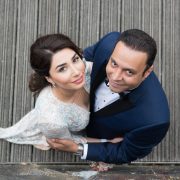 Since my sister's wedding which was 3years ago, zee always did all my family and friends photograph. And now I'm very happy with my engagement photos. Very professional, friendly and creative photoghrapher. Thank you very much Look forward to see you on my wedding day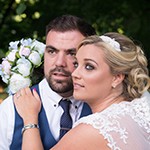 Zee is a fantastic photographer who made us feel completely at ease. He has an eye for shots that turned out beautifully- including natural and fun shots. There was a really quick turnaround on getting our pictures and links to website to view our pictures.
Thank you zee- we've got lovely pictures that are timeless xxx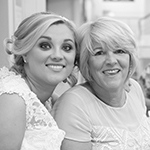 As a family we met Zee when he took some fab pics our my daughters graduation.
He has since taken beautiful photographs of my eldest daughters wedding and we are looking forward to the photographs
of my youngest daughters wedding home party. Unfortunately we couldn't take him to Greece with us . Very professional and patient .
Thank you Zee!!!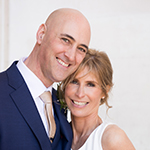 We are so happy with the service provided by Zee. From the initial consultation through to the actual wedding day, he was professional, reliable, enthusiastic and obviously very talented. He made the whole experience fun & enjoyable & the photos were beautiful.
Zee has taken pictures of our Restaurant, the pictures we're fantastic. We have used the pictures for our website and other social media sites, the feed back we recieved for the photos we're excellent. The delivery was very quick,  Zee was very professional and helpful, he knew exactly what type of photos we wanted. I would recommend Zee for his professional attitude towards his job. http://www.thepanama.co.uk/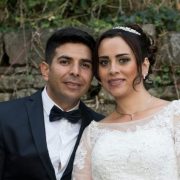 We took our wedding photos and I am telling you he is professional and doing his job with passion.
Thank you so much for our beautiful wedding photos, we loved every single one of them. Fantastic day thank you again.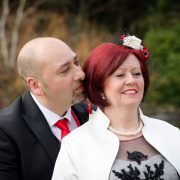 Wow we are over the moon with the service and professional level that was supplied by zee on our wedding day. Even the after service is was very professional. The photos are amazing and will be a special part of our day that we will be able to keep forever to enjoy whenever we like thank you zee for being our photographer on our wedding day.
Thank you so much for our wonderful family/pregnancy pictures, we absolutely LOVE them! Zee managed to get some fabulous pictures of our toddler even though he would hardly sit still! Zee is extremely professional and friendly. He set up a studio in our lounge which was very convenient for us and also turned the pictures around really quickly. Thank you again!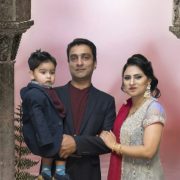 "If you are looking for a photographer to capture the true essence and feeling of your special day, then look no further. He is extremely professional and His photos are absolutely perfect and flawless – You will have no regrets if you go with ZEE!" No doubt he is FAB….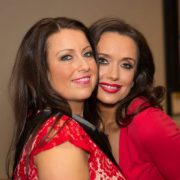 I hired Zee for my friend's hen. The photographs were outstanding! A mixture of posed and natural shots that the bride to be will cherish forever! Very professional and highly recommend his work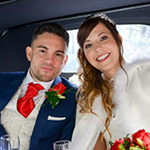 Thank you so much for our beautiful wedding photos. I can't even begin to pick my favourites as they are all wonderful, very personal and creative. From start to finish you were very professional but relaxed and at times I didn't even realise you were there.. Would recommend to anyone. Thanks again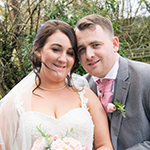 We are so pleased with the photos the end result is better than we could ever have imagined x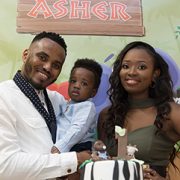 Message: Awesome Birthday pictures Zee. The quality of the photo's are amazing and truly capture the lovely vibes at Asher's 1st Birthday party…Thanks a lot.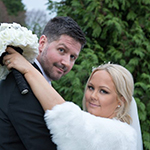 We were very impressed with how Zee captured every special moment of our wedding day. So impressed to see our day unfold in pictures, it has been lovely to see parts of the day when we weren't in each other's company. Thanks Zee, perfect memories of our perfect day ?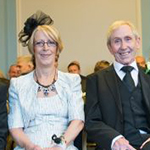 Very well done with gareth and kates wedding photos they are fab now must chose which ones to have for my small album very big thank you again xxx from Paula and Pat Keane xx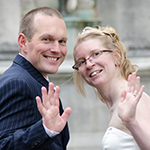 We would like to thank Zee for capturing every special moment on our wedding day. It was clear to see that Zee has a real passion for his work. He was really enthusiastic throughout the day and provided an excellent service. We are really pleased with our photos and so many friends and family have commented how beautiful they are.The start to our wedding day was a mad rush and Zee was worried that he would not be able to get many photos of me getting ready as I had to leave the house.He did a great job though and i would surely recommend Zee.
Thank you so much Zee.From Vicky and Rob xx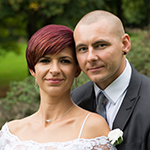 Thank you very much for lovely photos from our big day. Weather wasn't very good but photos still came out brilliant. We would highly recommend Zee ?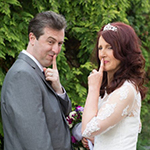 Zee was amazing, so professional in how he approached our big day but he was also incredibly friendly and great at putting ourselves, friends and family at ease. Great photos and an amazing service. Would thoroughly recommend to all our friends and family!!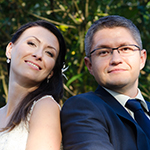 We would like to thanks to Zee for such a great job he did on our wedding and after wedding session. We had loads of laughs and no stress. Only one downside is that he gave us to many great photos and we've got not enough space on walls for frames ?
Will recommend to everyone, Thanks Zee.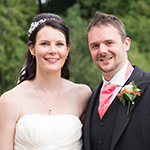 Zee was absolutely fantastic. He whizzed around taking photos, our guests didn't even notice him there. Beautiful photographs that captured every magical moment on our special day. Exceeded all expectations. Thank you Zee ?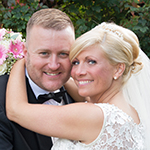 Thanks zee for being such a fantastic and down to earth photographer. We felt so comfortable with you on our wedding day! Unbelievable how many compliments people gave you saying how fab you were on the day and how they could see your passion for your work. We cannot thank you enough we are ever so pleased with the photos they are stunning. From the very beginning at our first meeting discussing the wedding up until now post wedding it's been such a pleasure and felt at ease dealing with you.
I have already recommended you to people! There is not one fault that I can pick at you are a lovely guy , friendly , fantastic at your work , communication is brilliant and excellent value for money. Thanks once again zee x
From start to finish Zee has been amazing! His work is of outstanding quality, he knows exactly what he is doing and is very professional. We booked Zee a year and a half before the wedding and he kept in contact every step of the way and made us feel very relaxed! We felt very comfortable having zee around during our special day, he was like one of the family! Zee captured every aspect of our wedding perfectly and we are extremely grateful to have found him! His prices are fantastic for the service you get, nothing is too much trouble. We will be recommending him to anyone who needs a photographer. Absolutely brilliant. Thank you so much Zee, it was a pleasure! we will keep in contact x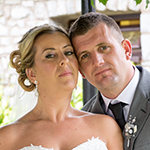 What can I say?
On my last meeting with the wonderful zee I asked if he would take natural shots, as my husband to be don't like having photos taken. What a turn around he had Paul eating out of the palm of his hand, he was superb not only did he make Paul feel comfortable but he had him doing all sorts, when I viewed the photos omg all the memories that I have from our special day unravels in his photos looking at them just takes me back there and I can't stop smiling
So if like to thank zee for all his hard work I would definately recommend you love jo and Paul x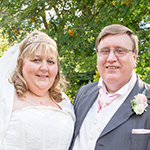 Thanks for capturing our special day showing the love we hold for one another, can be seen in the pictures you have taken.A polite and friendly person who I will have no trouble recommending to anyone. Thank you Zee glad we chose you x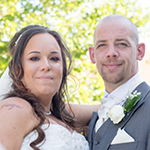 Thank you so much for our amazing wedding pictures there beautiful!! I've had lots of comments how lovely they are, will defiantly recommend you!! Thanks again for everything for making my day perfect xx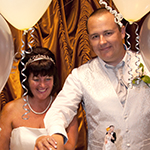 Thank You very much for the wonderful photos taken on our wedding day.So many natural shots which is exactly what we wanted. We've had so many comments from our guests about how great you were on the day. Would highly recommend you to anybody looking to get married.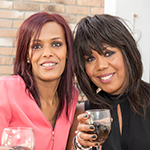 What a fabulous man! So happy with the service. Still can't get my head around the amazing quality. Got amazing naturals shots and made everyone feel Totaly comfortable. Will definitely recommend. Thanks ever so much!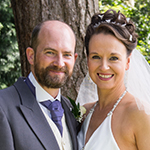 Thank you so much Zee for capturing every special moment of our wedding day! The photos are wonderful and it is just great to see them all and re-live the day again. You truly did a wonderful job! Would highly recommend to all! Very professional and easy to be around.
What a fantastic experience Zee gave us from the day we booked to the day we picked our photos up. We are both completely blown away by the pictures of our truly magical day, and it was magical thanks to Zee catching those moments we missed. For being amazing with all of family and friends!!! Everyone that have seen our pictures were as blown away as us, thank you so much xxx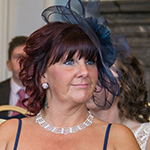 As mother of the bride i just wanted to say a very big thankyou to zee for the wonderful memorable photos of my daughters wedding. We were all very pleased with them and will enjoy looking at them for many years to come. He was very professional and made us all feel comfortable infront of the camera. I would highly recommend him to friends and family and will definately be using his services for my other children in the future.
Thank you!!!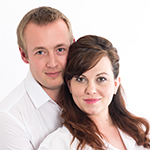 Thank you again, Zee !!!
Great Experience!!! Very relaxing atmosphere during my maternity session but
very professional manner at the same time.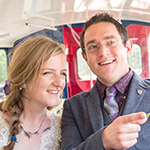 Extremely high quality and professional service from a very talented and dedicated photographer. We recommend Zee very highly, he captured our wedding day perfectly!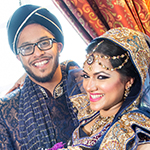 Zee was an absolute professional and easy going to work with through my mehndi and wedding process. His photographs are of excellent quality and he captured such beautiful moments on photo without fail. I would highly recommend Zee as the photographer for your special day 🙂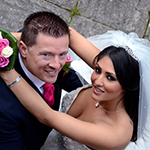 Zee takes the most beautiful, original and breathtaking photos. He is also extremely proffessional. We were so lucky to have him photograph our wedding. I would 1million % recommand him to everyone
. Xxx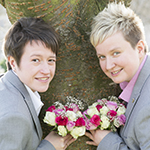 Thank you very much for our lovely wedding photos, they all look great. Zee is very profesional and patient. We would recommend him to any one. Thanks again.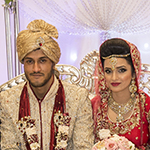 Just wanna say thank you from both of us zee… We've not only chosen a professional photographer but also zee has become a good friend to us and our friends. The quality of the photos are just amazing, i was so happy with my pictures – in some photos i honestly couldn't believe it was me 🙂 my husband asked zee to edit a few of his shots , zee did exactly that. One thing i would like to mention…It's not easy to photograph an asian wedding & mehndi due to the fact asian weddings are so big and hectic and not alot of professional photographers would understand when, how and what to capture. Zee fully understood my needs and captured what i call a " a beautiful start to a happy ending" thank you zee definitely would recommend without hesitation . Mena & Wasim x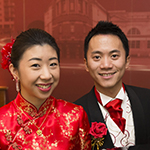 We couldn't have asked for more! A very special thanks to Zee for capturing our wedding so beautifully. Zee is a friendly and approachable professional who helped us feel at ease with his endless enthusiasm and creativity. We definitely recommend him 🙂
We chose Zee as our wedding photographer after recommendation from a friend. From the first appointment we loved his work and him! So friendly, approachable and professional. All our wedding guests commented on how lovely Zee was and how comfortable he made them as he just faded in to the background and we forgot he was there,as he wasn't bothering everyone for pictures for hours, as many photographers do! He was also brilliant with the children, including them at every opportunity, which they loved! We are extremely happy with all of our pictures and have recommended Zee to others for all types of pictures.
Zee what an amazing reflection of our day you captured. Going through these Photos is like reliving it over and over. Superb and some really unusual amazing snaps too which you wouldn't get with anyone else I'm sure. First class service great with all the guests and I'll be sure to recommend you to everyone I can. In fact I already have. Thank you for such beautiful photos! Anthony & Mark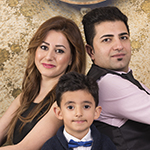 A big thank u to the best photographer zee for the birthday photos 🙂
Thank u so much!!!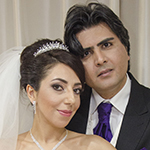 Thank you very much for our lovely wedding photos, they all look great and first class. All the pictures are high quality and brilliant . You are such a professional photographer. Looking forward for the future photos in the summer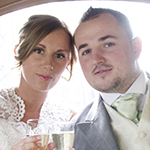 I would like to thank you Zee for your hard work at our wedding on saturday you were a true professional, we both cannot wait to see the photos of the day, thank you again Zee!!!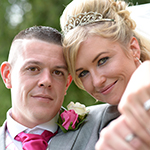 I would like to thank Zee for been part of our special day and our stunning photographs. From the planning process to the actual wedding day then after the wedding day he has been so helpful in his input, ideas and more importunately understanding of our ideas, the sort of shots we wanted to achieve and incorporating them all into the 300 + stunning photos we received.
All of our wedding guests, friends an family have commented how beautiful our photo's are and how fab you were on the day. You put everyone at ease, blended in well and captured some beautiful moments.
I would recommend Zee to any couple planning their special day. From the start to finish he has been helpful, professional and very efficient with a quick turn around on receiving our photos. We love our photo's Zee, from the bottom of our hearts, thank you!
Mrs & Mr Ball.
Thank you Zee for capturing our wedding day so perfectly, the pictures are stunning. So many natural shots which is exactly what we wanted. We've had so many comments from our guests about about how great you were on the day. Would highly recommend you to anybody looking to get married.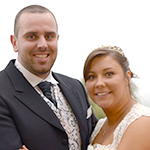 From the 1st appoinment with Zee, we were very impressed with how professional and friendly his service was. Fantastic prices and comprehensive packages. Zee was very punctual on the day and everyone loved him. He works quick and most of the day, we didnt even notice he was there. When we picked up our photos on sunday, we were itterly and completely blown away! They were fantastic! More than what we could have ever imagined! He caught all the memories of the day and when we looked at them, it felt like we were right back living the day all over again. Thank you zee for making our special day even more amazing by giving us these photos to treasure forever!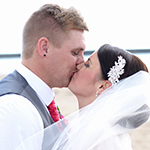 Just received our wedding pictures over the moon with them. What a great job you've done. Made our day so memorable photos we can cherish for life. Would highly recommend for any occasion his work is outstanding thank u so much zee we are very happy customers.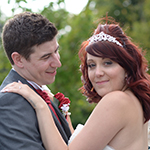 We would just like to say thankyou for the amazing wedding photos they are simply amazing. i would highly recommend to everyone he is very friendly and makes you feel at ease. thanks again.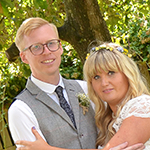 Zee was amazing at our wedding and the photos were all fantastic! Really nice guy, enthusiastic, very hard working, creative and extremely talented at what he does. We were very lucky to find him!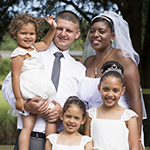 Thank you abundantly Zee for capturing such an amazing, unforgettable day perfectly. We are truly grateful for the professionalism of the photos and for your creativity. Couldn't recommend you enough. Thank you Shakira an Dean.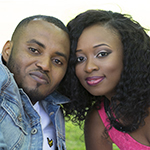 Thanks for the pictures Zee. Really impressed with the overall quality of the photos, your professionality and patience all through the session.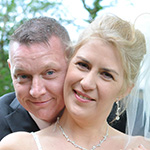 A big Thank you to Zee for the Amazing wedding photos,very professional and creative,our family and friends are all really impressed with the photographs,I love them all and I had extra's,great price and so friendly,Would highly recommend to everyone. Thank you so much.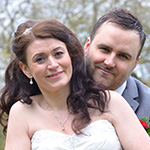 Thankyou Zee the pictures of our wedding are brilliant. You were patient with our young children and understood the type of pictures we wanted and had some amazing ideas. You were very professional and we are happy you were there to capture us on our wedding day. We would recommend you to anyone who is looking for high quality photos for any occasion. Thankyou again.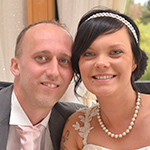 Absolutey fabulous job, well worth the money and more. Thanks for capturing our special day so well, beautiful photos. Couldnt be happier with them, or the service provided. Will definately be recommending you to friends.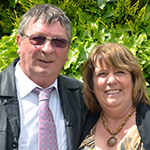 A Fabulous job again from Zee, the pictures of the Aubree's Christening were excellent Fantastic Photographer and included everyone in the shoot. Well worth the money.
Well Done Again Zee !!! CHEERS XXX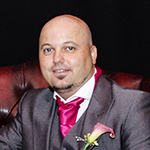 A BIG thanks from everyone at Grange Albion Fc, the pictures are top drawer and just what we were looking for!!
Hopefully Zee will be a regular visitor to Coronation Park in the future.
The best photographer ever!!!!!!!!!!! beautiful photos taken very pleased with them ?? thank you Zee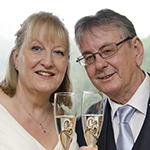 Thanks Zee for making our day special!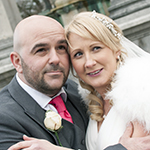 Cannot praise Zee enough, he is a brilliant photographer with the personality to match. He made our wedding really special and will not forget him in a hurry. Big thanks again Ceri and Steve.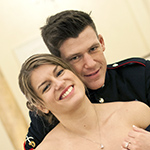 Would like to thank zee for a fantastic day, you were very professional, friendly and did a great job on our wedding day, which has provided us with some great photos to keep for our memories, you made us laugh and did some great shoots in different scenarios. Would highly recommened for anyone's wedding or any event which requires a photographer, excellent communication and really easy to get on with.
Thanks again Had a brilliant day!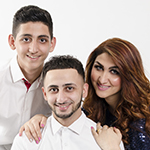 Your work is AMAZING , our photos are perfect, just the way we wanted, I will recommend you to all my friends 100% , your prices are very affordable and well worth it , keep up the great work and see u for the next occasion ??
Thank you zee for doing such a great job of our wedding pictures we are over the moon . You were so accommodating and patient throughout the day and had some fab ideas which proved to work well . We love our pictures and will definitely recommend you to others. All the best for the future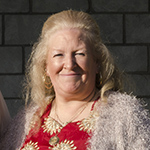 Zee photographed my daughter's wedding he was very professional and personal to the Bride and groom. Picture's are perfect.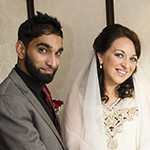 Thank you very much for the fantastic fairy tale photo shoot on our special day. The c.d is very special to us. Good work Zee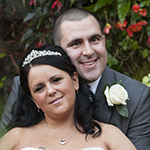 Thank you to Zee for great wedding pics, exactly what we wanted and will make sure we have fond memories in the future. Great value for money and would highly recommend Zee for any occassion.
Amazing Quality prints, will defiantly be returning highly recommended..thanks zee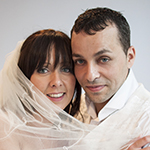 Thank you so much for the beautiful pictures, you have given us great memories of our special day. You did a wonderful job and at an affordable price. ??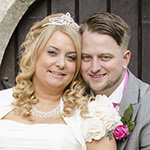 I would just like to thank zee very much for being our photographer at our wedding he was absolutely brilliant second to none! Was very professional and made us feel at ease. Thank you so much great quality and great pictures highly recommend xx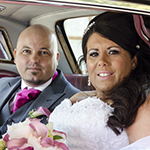 Zee u've done amazing job,captured every minute of our special. Very professional,patient&very entertaining.
Kids loved him!!! Would highly recommend him again…… Thank you :-):-)
Myself and Glenn have just had a good look through all our photos and I can honestly say I am absolutely made up. Many of our guests have commented on Zee's professional nature and how he is clearly very passionate about his work. He was literally non-stop all day and there at every chance to capture that perfect shot or moment! We are both throughly pleased with the final photos and are memories that we will cherish forever, Thank you very much Zee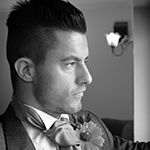 Zee was the photographer for mine and Hailey's Wedding recently, first and foremost, what an excellent job Zee did particularly with the awful weather that we unforunately had on our Big Day. I have just had a glimpse of the photos and my initial opinion was correct, his work is truly amazing no matter what the weather is. Zee is very professional, likeable and gives great direction but is also open to any ideas that you may have. Very good service and an excellent price, highly recommended!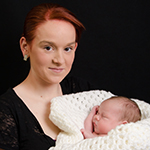 Thankyou for our lovely photos of our beautiful little boy cordel we are very proud of them and now we are having another little baby and would love for you to take more photos of this little baby we got eveything we wanted out of your good work x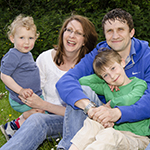 Thanks for the pictures. We are really pleased to have some great family photos and some of the boys too. Not an easy task to get a 2 year old and a 6 year old to look at the camera – at the same time, but you managed it! Very swift and professional when we had chosen the ones that we wanted. Happy customers 🙂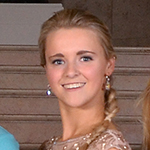 Zee was the photographer for my leavers dinner prom. Very reasonable price and I cannot find fault in any of the pictures! The photos are great because there's a mix between posed and more natural photos, they showed everyone's personalities very well! I would recommend Zee to anyone!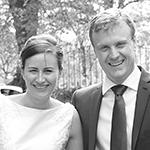 We are both very grateful for the lovely photos Zee created of our wedding. He worked extremely well with a couple who usual hate having they photos taken! The outcome was exactly what we wanted, natural and creative shots capturing both the little and big moments of the day. I would highly recommend Zee to all. We are both extremely happy with the pictures!
Thank you Zee!
Thank you very much I've got lovely photo of my beautiful son and I'm very proud it's all down to your great work x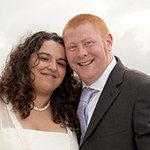 Thank you again for capturing our wedding day so creatively – our family and friends are all really impressed with the photographs you took. We thank our lucky stars that we found your website and that you were so accommodating, flexible and open to our ideas…even following us to a lighthouse where we were staying to take some amazing photos by the coast that we really cherish. We can't thank you enough and would highly recommend you to anyone looking for a friendly, professional and creative photographer!!
Had some amazing photos of my baby and my family. Zee came to our house and had loads of great ideas for us for photos. Great guy and made us feel really comfortable. We will definately be using him again soon for photos. Thanks Zee.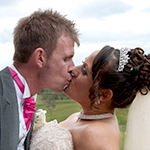 Thank you so much for the wonderful photos of our wedding day 🙂 there are so many photos I can't choose what ones I like the best.."…such a lovely guy to capturing the special moments and had everything I wanted and more with the photos I wanted 🙂 couldn't praise you enough….I would highly recommend zee to anyone as I have been doing since our wedding day! Thank you again see and all the best 🙂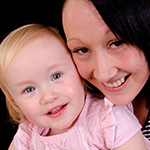 Beautiful photo's taken very pleased with them 🙂 zee was fantastic with the kids.. Willbe having more photo's taken with him.. Would recomend him to anybody who is after a profesional photo shoot 🙂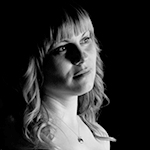 I was a bit nervous about this session at first as it involved showing quite a lot of my pregnant body. Zee came to our house and that made me feel comfortable and at ease.He was very professional and had many great ideas.Now I got a wonderful collection of photos to look back on for years to come.Thank you Zee 🙂