'ESSENTIAL' PACKAGE

Up to 4 hours of wedding photography, USB including 100 fully edited wedding photos and a secure online gallery.
up to 4 hours of service
100 photos on USB
only £600
'CLASSIC' PACKAGE

Up to 8 hours of wedding photography, USB including 200 fully edited wedding photos and a secure online gallery.
up to 8 hours of service
200 photos on USB
only £1000
'PREMIUM' PACKAGE

Up to 12 hours of wedding photography, USB including 300 fully edited wedding photos and a secure online gallery. No travel cost (South Wales and Bristol area).
up to 12 hours of service
300 photos on USB
only £1200
WHAT DOES THE WEDDING PACKAGE INCLUDE?
Depends on the package, but normally this would include your images on a USB-stick supplied in a beautiful presentation case. Albums are included in my top packages or can be added after your wedding
HOW DO WE CHECK YOUR AVAILABILITY?
You can email  at zeephotographer@yahoo.com, call at 07513878368 or use  get in touch form on  contact page to see if I'm free!
DO YOU TRAVEL?
I love being on the move and am available anywhere in the world.
WHAT IS THE CHARGE FOR TRAVELLING ?
£1 per Mile. Get in touch and I will be more than happy to give you more detailed info.
WHEN TO BOOK?
I suggest you book at least 12 months in advance, as I tend to get booked up quickly. Otherwise, as soon as possible. Once you  paid your deposit, your date is all yours.
CAN WE HAVE A CHAT BEFORE WE BOOK?
Absolutely! I would love to meet with you and hear more about your plans for the Big Day. I'm happy to show you a bit more of my work  and discuss the best package for you you 🙂
WHAT IS YOUR PHOTOGRAPHY STYLE?
My style of photography is natural and creative. It's all about telling the story of your wedding day, including all the big and little moments, laughter, tears, craziness and funny little details in between. It's usually around 80% documentary where I'm capturing all that's going on from afar, and the other 20% is where we'll do any family photos you'd like, and take those gorgeous portraits of the two of you.
WHAT EQUIPMENT DO YOU USE?
I use professional three Nikon Cameras with Wide angle, Zoom and Macro lens so I can capture a range of different focal lengths. I also carry lighting for darker venues, as well as backup equipment.
DO YOU HAVE BACKUPS?
I carry 3 cameras on full day weddings and two for ceremony only and we carry at 3-4 lenses. I back up your files to two hard drives once home from the wedding, so there's no need to worry about any technical failures.
CAN WE HAVE THE HIGH RES PHOTOS ON USB?
Edited, high resolution  photos are delivered on the USB in a lovely box.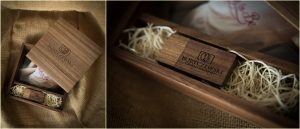 DO YOU SEND ALL THE PHOTOS TAKEN?
HOW SOON WILL I GET MY PHOTOS?
I edit all your photos individually, and this take a little bit of time to make sure they are perfect. You'll receive all your photos within 4 weeks, and often much quicker than that, especially during low season.
DO YOU OFFER ANY TOOL TO DISPLAY THE PHOTOS ONLINE?
Yes! In each package is included an online private (password protected) gallery that you will be able to share with friends and family.
IN CASE OF UNFORESEEN CIRCUMSTANCES, DO YOU HAVE A REPLACEMENT PHOTOGRAPHER?
DO YOU HAVE THE RIGHTS TO PUBLISH THE WEDDING PHOTOS?
I'VE GOT A QUESTION THAT ISN'T ON THIS LIST!
Just email  at zeephotographer@yahoo.com and I'll do all I can to help!
| Packages | ESSENTIAL | CLASSIC | PREMIUM | CLASSIC PLUS | PREMIUM PLUS |
| --- | --- | --- | --- | --- | --- |
| | £600 | £1000 | £1200 | £1300 | £1500 |
| Hours | up to 4 hours | up to 8 hours | up to 12 hours | up to 8 hours | up to 12 hours |
| Number of Photos taken | Unlimited | Unlimited | Unlimited | Unlimited | Unlimited |
| High Quality Digital Images | 100 | 200 | 300 | 200 | 300 |
| Professional Editing | | | | | |
| Pre Wedding Consultation | | | | | |
| Pre Ceremony Photographs | | | | | |
| Ceremony Photographs | | | | | |
| Group Photographs | | | | | |
| Romantic Photo Session | | | | | |
| Champagne Reception | | | | | |
| The Speeches + Cutting the Cake | | | | | |
| First Dance | | | | | |
| No travel cost (S. Wales) | | | | | |
| Wedding Album | | | | | |